This weeks Wicked Wednesdays photo is from a recent Egg hunt ran by Cadbury's last week. It has been hosted at our local National Trust owned place Biddulph Grange for at least the last two years now (that how long we've been going anyway).
Last year we took the pushchair for a couple of reasons, H was two and the Grange plays host to over 400 steps so was a real struggle to navigate around. This year with H being nearly four he no longer has a pushchair and we took D in our trusted Baby Bjorn Carrier to ensure no repeat of last year and away we went…. until around 40 minutes in when H decided his "legs no longer worked" and froze for the next 5 minutes.
Luckily Mrs F moved in with her "terrorist augmentin buy online level" negotiation skills and managed to talk the little man down just before the Grange would have gone into Lock Down due to the impending storm H could have bought on the place should he have erupted. (takes after Mrs F in this department not me)
This is him not impressed that the next clue was directing him to walk another eternity. On the plus side, my fitness band clocked up a serious amount of steps that day.
Needless to say all was completely restored when he was presented with his reward at the end, another egg to add to mummy and daddies his collection….
As always, I'm linking up with BrummyMummyof2 for this weeks Wicked Wednesdays. For more photo's from other bloggers and to see Emma's fantastic blog, click on the link below: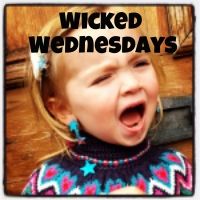 Jim x